Some examples of our work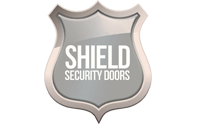 Listed buildings case studies
This image shows the installation of a Shield security door to a Grade 1 listed building in Belgravia, London. The design and build specification passed the full requirements of Westminster council, Grosvenor Estates and English Heritage.
This level 3 ENV 1627 security door with CISA Evolution Motorised lock was produced as an exact replica of the existing door.
This level 3 security installation meets all the Heritage regulations for a conservation area.
Shield Security Doors are now Masters at designing and building security solutions to match the exact details required for Heritage buildings.
Windows and doors define the character of our buildings. It is now possible to improve your security without compromising on the Heritage requirements.
Case Studies – New Build Apartments
Still want more information? We would be happy to provide you with a brochure to assist you in the acquisition of your new security doors. Simply fill out the short form and we will send you a Security doors brochure soon.
We would be glad to bring our mobile showroom to your home to assist you in considering first hand our security doors and other security solutions for you your concerns. Simply fill out the short form and someone contact you to arrange an appointment.
Our professional staff is anxiously awaiting your inquiry. Feel free to request a quote on your new security doors. You will not be obligated in any way and our friendly staff will not pressure you. Simply fill out the short form and we respond promptly. We never share your information with any services.