Shield Premium
Designed for Maximum Security
Burglary resistance class 4 (WK4) by EN 1627:2011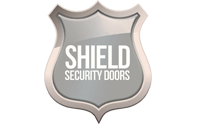 The Shield Premium is the ultimate in burglar resistant doors. Its unique and patented construction was created after extensive research of methods of burglary and all possible ways of forced entry.
10 points that mean excellence
Armoured locks protected by two drilling resistant manganese plates.
Main and additional locks are installed in protective steel boxes.
Security hinges have height adjustment mechanisms.
On the hinge side there are eight 16mm diameter locking bolts.
On the lock side, there are six locking bolts and two additional bolts directed upwards and downwards. Each bolt is protected by a steel sleeve in the door frame.
The inner door is of a combined structure: grating, steel sheet and grating again. Even if the outside grating was damaged, the door is still protected by the steel plate and inside grating.
Double thermal insulation: a 3 cm layer of rock wool on both sides of the steel sheet provides excellent noise and thermal insulation.
The entire structure is covered by finishing board whose colour and design can selected from an extensive choice.
The lock pins are protected against damage not by steel sheet, but by a 15 mm thick bent profile.
The frame is fixed in the opening by 17 pins, protected by steel liners of 24 mm.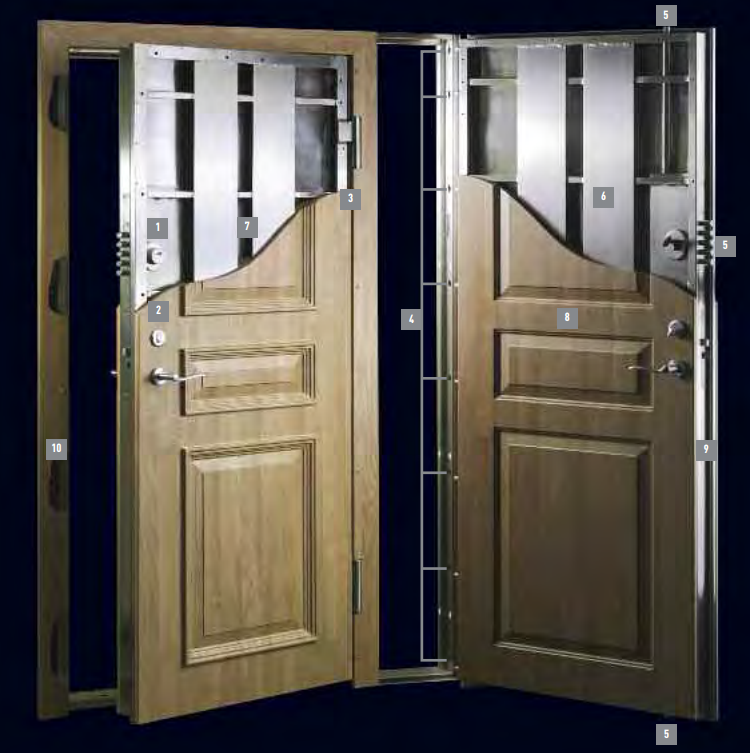 Testing at the acclaimed IFT laboratory in Rosenheim, Germany witnessed the testers trying to break this door continuously for 77 minutes. They tried crowbars, hammers, cutting and drilling tools but were not able to break in. This door is impenetrable.
After these tests, the Shield Premium door was awarded the 4th security class (WK4 according to EN 1627:2011 standard). where at least one of the locks installed in this door model must be no lower than 7th security class. Shield Premium has excellent sound insulation (45 dB) and protects against fire for up to 45 minutes (EI45).
The new Shield Premium FB is a bullet-proof version of the door, which was tested at the Beschussamtes Ulm laboratory in Germany, achieving EN1522 standard. The door was awarded a level of bullet resistance of FB4, capable of resisting shots from a 9 mm handgun. The door can be single or double, supplied with bullet-proof glass, and can open both inwards and outwards.
Shield Premium is suitable both for apartments and private houses using materials suitable for outdoor conditions.
Certification
---
Sound Insulation 45db Rw (C;Ctr)
---
Thermal transmittance 1·5W (m2-K)
---
Burglar resistance EN 1627:2011 WK4 class 4
---
Opening and closing 200,000 cycles
---
Fire resistance EI 45
---
Bullet resistance FB 4
---
Resistance to wind Class C3
---
Air permeability Class 3
---
Water tightness Class 1A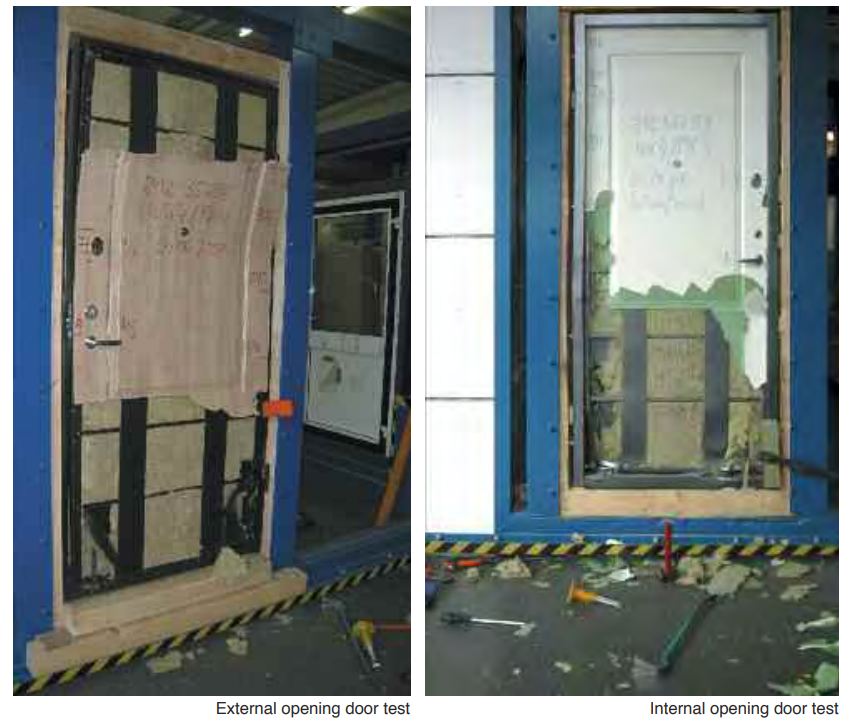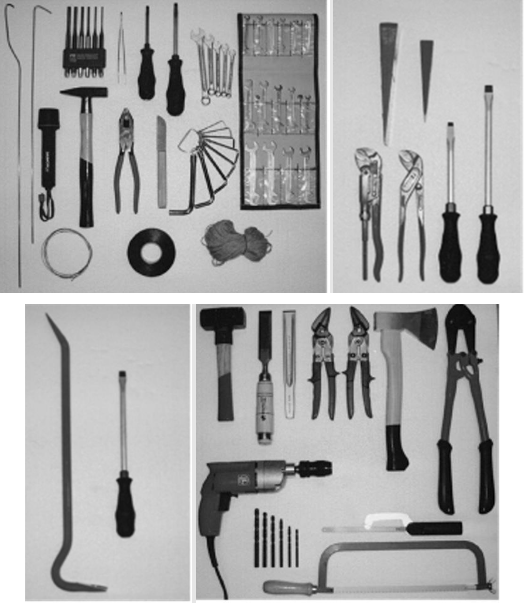 The tools used to test doors to burglary resistance class 4 (WK4) by EN 1627:2011.
Any Shape, Style & Option
Shield Security Doors provide unparalleled strength, but come in a range of beautiful styles to match any environment.

Free Estimates
Feel free to request a free estimate on your new security door. Our professional staff will gladly provide you with an estimate on any of our products; they'll help you choose the perfect security door to match your particular needs.
They will patiently walk you through the selection process and explain all our products to you in a friendly manner that will ensure that you have chosen exactly the right model for your needs. They will never ever pressure you in any way to make a decision.
We realise that your families security is one of the most important concerns you have and that you need to give the purchase of your security door serious consideration.
Contact us today to discuss what best suits your particular needs, and remember that we can install our products in your home anywhere in the world.